My next GoBox is finished, this time for the all new shortly arrived KX2…
The box was made the same style as my KX3 version in 2012 but this time I decided to use a more durable PELI case (model 1050, completely watertight). For sure heavier compared to the light SIGG aluminium box used in 2012 but a really very good protection for this expensive piece of equipment.
The panel is made of 1 mm thin stainless steel (laser cutted) and was painted black to match the KX2. The interior of the box was also painted in black. Four screws and 3D-fasteners (glued to the walls of the box) hold the panel in place.
Unfortunately I´m still not able to produce this boxes in masses but upcoming questions will be answered below.
dimensions: 182 mm wide x 115 mm deep x 80mm high
weight: 1 kg = 2,2 lbs = 35,3 ounces
including original Elecraft LiIon-Battery with 2.6 Ah capacity
panel drawing download: zipped-DWG
My iPhone headset is used all the time and can stay connected while lid is closed.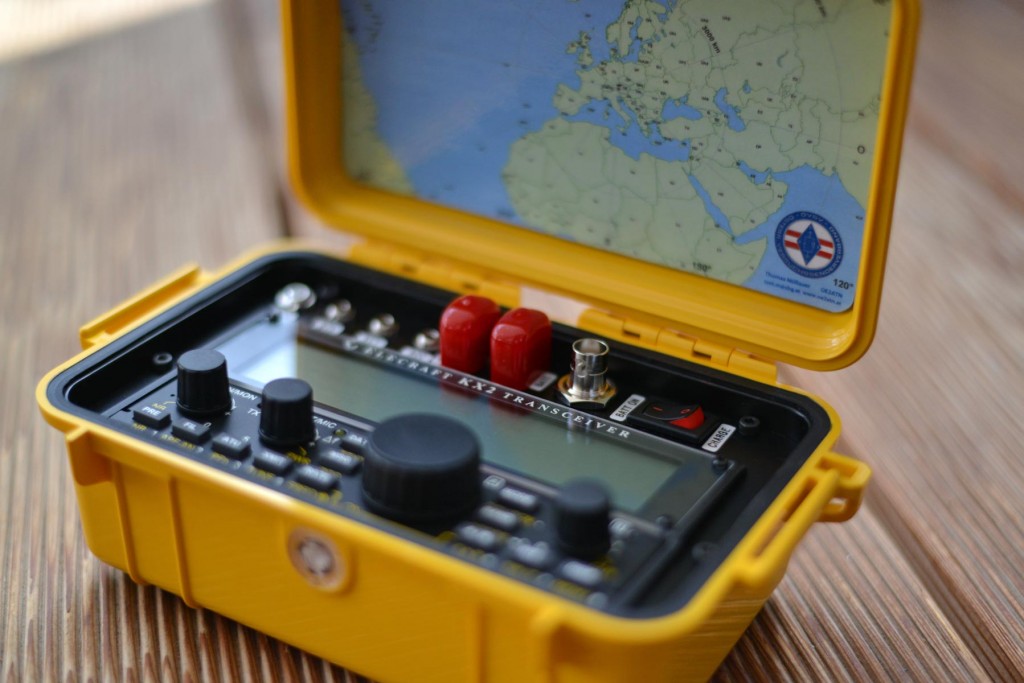 Please feel free to comment below and link your portable solutions…
You will find some additional pictures of the fitting process in our